In 2017 December, we got an inquiry about low bed trailers from Nigeria. The main business of the customer is mining, they need high-quality low bed trailers to deliver their large-scale mechanical equipment, the payload should be not less than 50 tons.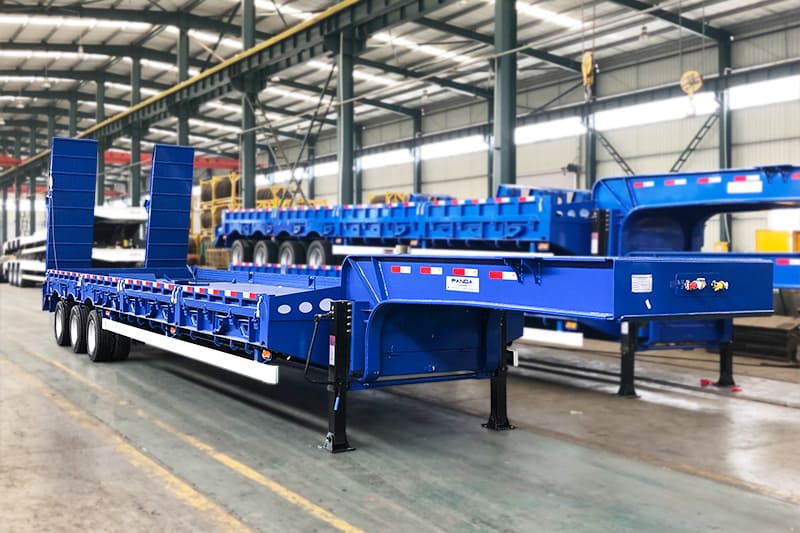 The quality of trailers has a great test if delivery large machines. Through both communication and use habits in Senegal, we supplied the final proposal: do good reinforce on the hydraulic ladder, main beam, thickened spring leaves, wood floor.
After Chinese New Year– 2018 February, the customer placed the order of lowboys, at the end of March, we finished the trailers and sent them to Nigeria.
Now, they have sent us a message telling us that the vehicle is very good and so far, there have been no problems and they intend to buy ten units again and we are in the process of communicating.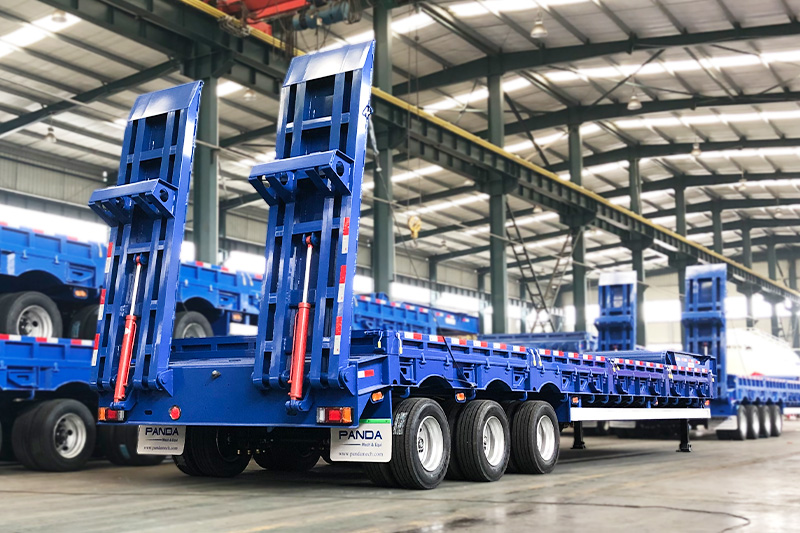 Feature:
1、Lowbed trailer freight platform is longer.
2、Suitable for a variety of machinery and equipment, large objects, highway construction equipment, large tanks, power station equipment machine a variety of steel transportation, a wide range of uses.
3、Flexible design, according to user requirements to design the frame bearing surface, to meet the transport of a variety of special cargo.
4、Carbon trioxide gas protection welding, the entire frame by the shot blasting treatment, so that the vehicle more beautiful, strong, durable.
Do you have a need in low bed trailer Contact us quickly to get an exclusive solution.