The client is the owner of a mine. He found us through Google. His main requirement is to need 10 dump semi trailers and carry more than 70 tons. He is mainly used to transport some ore in the mine.
After communicating with the customer, we helped the customer determine a set of configurations. Relatively speaking, they are all relatively high configurations. Because the customer wants to ensure the quality, we also made special quality reinforcement for customers in the parts that are more prone to damage. , To ensure that customers will not have problems during use.
After the customer received the car, he was very satisfied with our workmanship and said that when there is a purchase demand next time, he will definitely come to us to buy it again.
40cbm 3axle 80t dump trailer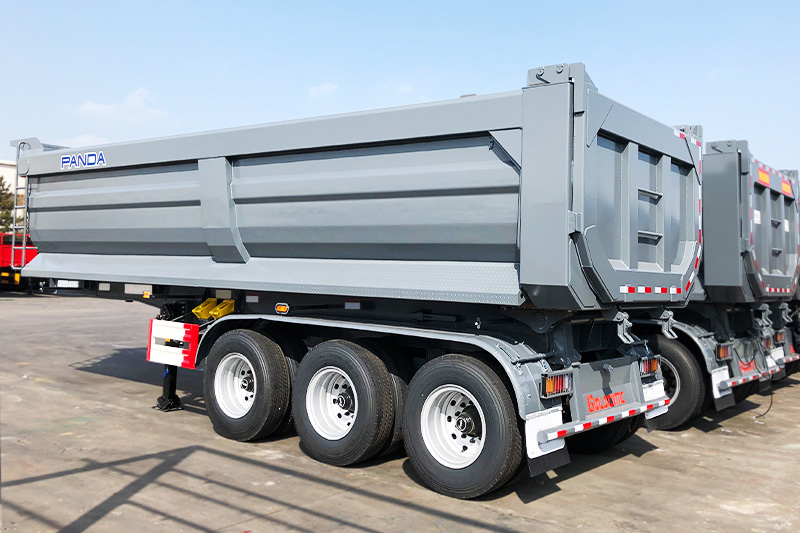 40cbm 3axle 80t dump trailer
As a professional semi trailer manufacturer, Panda Mech promises that we not only have professional pre-sale and in-sale services, but we also have a complete after-sales service system. We are committed to helping our customer solve their problems and and let users use vehicles without worry.
Whether it is from the strength of the factory, the experience in the semi-trailer, professional R&D team or perfect after-sales service, choosing Panda Mech is your best choice.
No matter you encounter any problems with semi-trailers, you can contact us, we will do our best to help you.