Fuel tankers delivered to Zambia
Event: Fuel tankers delivered to Zambia
The customer is from Zambia. What he needs is an aluminum alloy oil tank. The customer's company is a relatively well-known local transportation company. Because they often need to transport oil, they have to purchase again. The customer found us through Facebook, and he found us I often talk about some professional knowledge about oil tanks, and I feel that we are trustworthy.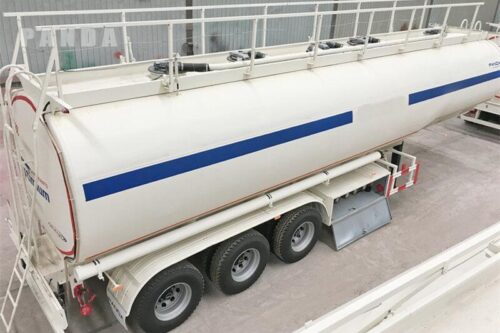 In the process of communicating with customers, the customer initially planned to buy carbon steel oil tanks, which is relatively low cost. After our salesman communicated with the customer, we explained the benefits of multiple aluminum alloys to the customer and helped again The customer accounted for the cost. After several video conferences with the customer, we finally decided to purchase an aluminum alloy fuel tanker.
In the end, the customer purchased 25 45,000-liter tank trailers. It took about five months from the beginning of communication and production to receiving the trailer of the tanker truck.
The following are the pictures of delivery: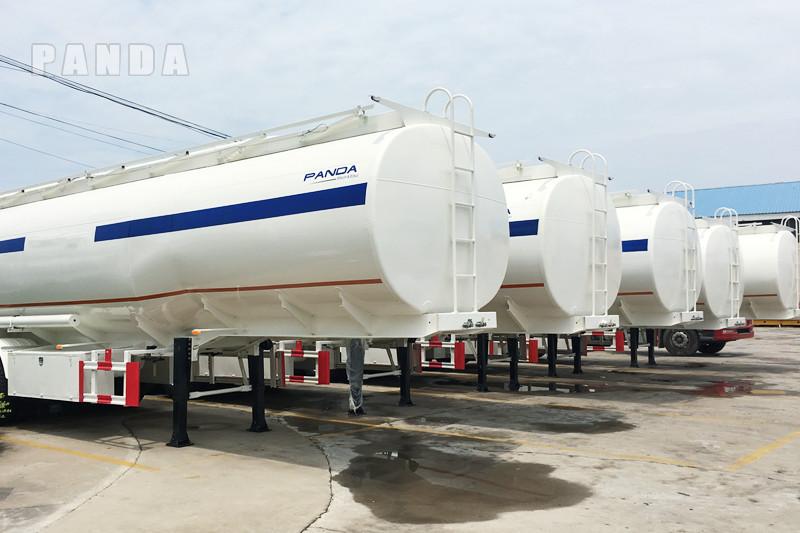 As a professional semi trailer manufacturer, Panda Mech promises that we not only have professional pre-sale and in-sale services, but we also have a complete after-sales service system. We are committed to helping our customer solve their problems and and let users use vehicles without worry.
Whether it is from the strength of the factory, the experience in the semi-trailer, professional R&D team or perfect after-sales service, choosing Panda Mech is your best choice.
No matter you encounter any problems with semi-trailers, you can contact us, we will do our best to help you.