What is cement
Cement is a powdery substance made from a mixture of elements found in nature, such as limestone, clay, and other minerals. When mixed with water, it becomes a paste that can harden and bind other materials together. Think of it as the "glue" in concrete that holds together the sand and gravel.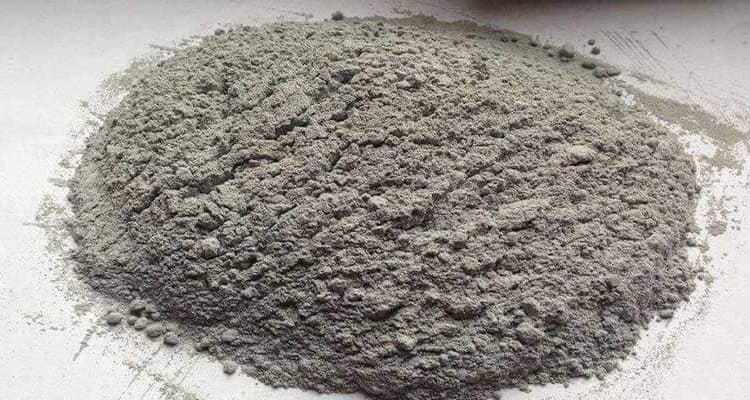 What is bulk cement?
When we talk about "bulk cement," we're discussing cement in its large, unpackaged quantities, not in small bags you might see at a local store. It's the way cement is transported for big construction projects.
Sometimes, specific construction projects need a special mix of cement, and buying in bulk means those unique blends can be made just for that purpose. So, the next time you see a massive construction site or a big cement truck, you'll know that bulk cement is the behind-the-scenes hero, making sure our buildings are strong, consistent, and tailored to our needs.
What is bulk density of cement?
The code for bulk cement is 1.25 g/cm3. 40 CBM cement trailer can carry 50 ton cement.
How to calculate bulk density of cement
In simple terms, bulk density is the weight of cement (or any other substance) when packed in a unit volume. Imagine you have a tank, and you fill it up with cement. The weight of the cement in that tank, compared to the size of the box, tells you its bulk density.
What are the types of cement?
Cement earthquakes include:
Ordinary Portland cement (OPC)
Portland fly ash cement (PPC)
Low heat cement
White Cement
There's the popular Ordinary Portland Cement (OPC), the everyday choice for many builders. Then, there's the eco-friendly Portland Pozzolana Cement (PPC) with its touch of volcanic ash. For projects in a hurry, Rapid Hardening Cement speeds things up. And if there's concern about too much heat during construction? Low Heat Cement to the rescue. There's even White Cement, used for decorative works and making beautiful tiles. Just like choosing the right ingredient in a recipe, selecting the correct type of cement ensures our structures are both strong and safe.
What does cement do
Foundations: Cement lays the groundwork for our homes and buildings, ensuring they stand tall and strong.
Roads and Pavements: Those smooth surfaces we drive and walk on? Cement's handiwork.
Bridges: From small creek crossings to giant overpasses, cement helps bridge gaps, quite literally!
Dams: Holding back vast volumes of water, cement plays a pivotal role in dam construction.
Concrete Blocks: Those gray bricks used in building? They're often made of cement.
Decorative Structures: Ever seen a decorative garden bench or statue? Some are crafted from cement.
Tunnels: The passages we use to travel beneath mountains or under waters? Cement ensures they're safe and sturdy.
Drainage Systems: From sewer systems to stormwater drains, cement channels our water where it needs to go.
How to make cement
Raw Materials: Begin with limestone and clay. These natural resources are the primary ingredients.
Crushing: Use crushers to pulverize the limestone and clay into a fine powder. This ensures they mix well.
Heating: Put the powdered mix into a cement kiln. This oven heats the mixture to about 2,700°F (1,480°C). This process, called calcination, releases carbon dioxide and transforms the mix into a new substance called clinker.
Grinding: Once cooled, grind the clinker. This grinding makes the particles fine and uniform.
Gypsum Addition: Add a small amount of gypsum. This helps control the setting time when the cement is used.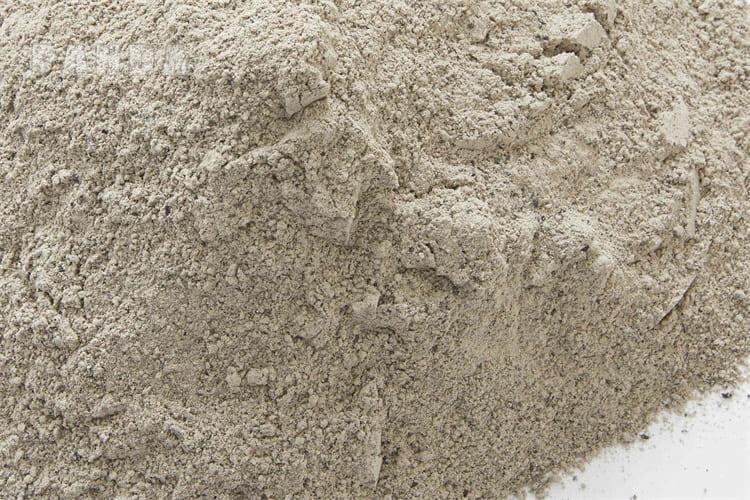 How much is a ton of bulk cement
From 2022 to 2023, the price of cement is 130 US dollars per ton. The price will vary in different countries and regions. We can get a better price according to our own demand.
How much does portland cement cost in bulk
$128.2 per ton.
How many tons of bulk cement is a cubic meter
1 cubic meter = 1.51 tons
How much is a bulk cement tanker
Bulk cement tanker price: $10,500-$34,500.
How much does concrete cost per yard?
$119 – $172.
concrete cost per yard (delivered & poured)
$5 – $10.
Where is the cement sold?
Local Hardware Stores: Often, homeowners and small-scale builders visit local hardware stores for bags of cement. These are great for minor repairs or small projects.
Building Supply Stores: These specialized stores cater to professionals and serious DIY enthusiasts. They often stock different types of cement suitable for various jobs, from roads to skyscrapers.
Supplier: Large construction companies typically source their cement directly from cement manufacturers. This allows them to buy in bulk, ensuring cost savings and consistent supply for big projects.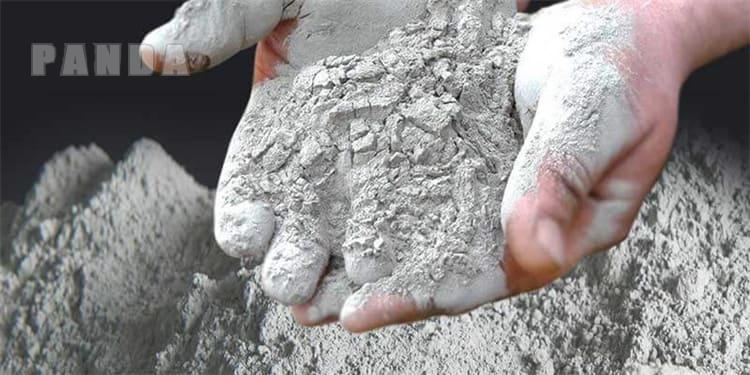 Where to buy portland cement in bulk
If you need a small amount of Portland cement, you can try to go to a hardware store or a small cement factory; if you need a large amount of Portland cement, you can directly find a cement supplier.
how many bags of cement per bulk bag
A bag of cement weighs 50kg. (Related: How many bags of cement can a trailer carry?)
What are the brands of cement?
Top 10 cement brands in the world
Cemex.
Holcim Group / LafargeHolcim.
Anhui Conch Cement.
Taiwan Cement.
China National Building Material (CNBM)
Heidelberg Cement.
China Resources Cement.
Italcementi.
Top 10 cement brands in the USA
CRH Plc
Cemex
Lafarge Holcim
Lehigh Hanson
Argos USA Corporation
Ash Grove Cement Company
Buzzi Unicem
CalPortland Company
Eagle Materials
Essroc cement corp
How to sample bulk cement
When sampling cement bags, follow these essential steps to ensure accuracy and maintain the product's quality:
Selecting Bags: Choose a random assortment of bags from the stockpile for testing. However, bypass any broken bags; they're not suitable for sampling.
Sampling Process: Use a sampling tube. Push it diagonally into the bag's valve, sealing the air hole with your thumb. Then, carefully pull out the tube.
Incremental Sampling: From each chosen bag, collect increments, ensuring that each one weighs at least 2 kg. Strive for consistency in the number of increments taken from each bag.
Transferring to Container: Pour the cement from the sampling tube into a designated container. Repeat the process until you've collected the necessary amount. Afterward, secure the container and the bag opening, preventing any exposure to air or moisture.
Minimum Samples: Depending on the stockpile's size, the sample count will vary. However, gather at least 12 samples from each stock.
Labeling: Clearly mark each sample with pertinent details: origin stockpile, date, sample number, and specific location within the stockpile.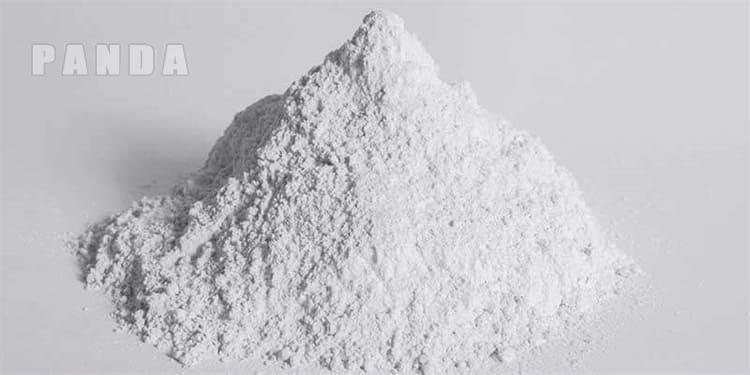 How to store bulk cement
Bulk cement will generally be placed in a simple warehouse, and must be placed in a dry place, in the ground place to do a good job of moisture-proof measures, the use of cement should be prioritized before the use of cement, the most important thing is to be sure to carry out regular inspections, to ensure that there is no any moisture, damage, and other phenomena.
What is the shelf life of bulk cement?
The shelf life of cement is three months. Generally speaking, cement needs to be stored dry, but it will inevitably absorb moisture in storage, so we generally prefer to finish using it within three months.
How to transport bulk cement
Bulk cement is usually transported using a cement tanker trailer, which is one of the most convenient ways of transporting large quantities of cement at one time. Panda Mech supplies cement trailers for sale. Any questions about the cement trailer, contact us, pls. Any questions about the cement trailer, contact us, pls. (Related: how to transport cement?)
Common cement tanker trailer
How to unload bulk cement tanker
The discharge pipe should be connected first. When the discharge pipe is connected, the seal ring should be closed; the inlet and outlet valves of the front and rear air chambers should be opened first, then the valves are closed: the pressure relief ball valve, External air source ball valve, secondary air ball valve, discharge butterfly valve.
Start the engine and the air compressor smoothly. Then gradually give more fuel, so that the air compressor can reach the rated speed and inflate the cement tank.
When the pressure rises to 0.15Mpa, open the secondary air ball valve to clean the discharge pipe, ensuring that the discharge pipe is not blocked. Then the secondary air ball valve can be closed.
When the pressure is 0.2Mpa, the discharge butterfly valve should be opened to start unloading.
Close the front air chamber and only let the rear air chamber intake. Observe the pressure gauge and whether it rises. If it rises, it means that it is not unloaded. When the pressure rises to 0.02Mpa, start to unload.
If the pressure value does not rise, it shows that the rear part has been unloaded. When it shows that the rear part finishes unloading, the front air chamber is opened into the balloon valve, the same principle as that of the rear air chamber.
At last, confirm that there is no residue in the front and rear air chambers. Then turn off the engine and the air compressor. Open the pressure relief ball valve. Close the discharging butterfly valve. Remove the unloading quick joint. Take down the hose and put it back in the vehicle. The unloading job is completed. (Related: how does pneumatic trailer work)
How to maintain the bulk cement trailer
Cleaning: After each delivery, clean the inside of the tanker. This prevents old cement from hardening or contaminating new batches. Use specialized cleaning tools to reach every corner.
Regular Inspect for Leaks: Regularly check the tanker for any cracks or holes. Even small leaks can lead to product loss and compromise safety.
Regular Check the Discharge System: Make sure the pipes and valves work smoothly. Any blockages can delay unloading and potentially damage the tanker.
Regular Lubricate Moving Parts: All moving components, like valves or hatches, should be lubricated to ensure they operate without resistance.
Regular Tire Inspections: Regularly check your tires for cracks and replace tires in a timely manner if there is a problem.
Regular Brake System Check: Regularly inspect and test the brakes. Reliable brakes are essential for the heavy load of a cement tanker.
Review Electrical Systems: Ensure all lights, signals, and other electrical components function properly.
How cement bulker works
The most crucial of cement trailers is the job of the air compressor. The compressed air is transported through the pipeline to the air chamber in the sealed tank, so that the particles inside can be suspended. When the pressure inside the tank reaches a certain value, the discharge valve can be opened and the material inside can be transported through the pipeline.
Refer:
https://www.statista.com/statistics/219339/us-prices-of-cement/