Congratulations to Mr. Gonzalez. The two axles 30 tons of cement tanker is ready to ship to Ethiopia!
Mr. Gonzalez started his business in 2012, in 2014 we established long-term cooperation, then his team expanded until now. Looking back to his efforts, the cement tanker can be both a friend and a foe. For the friend, the cement trailer did help him build up his own business from scratch. For the opposition, the cement truck trailer also "tortured" him when he was a beginner.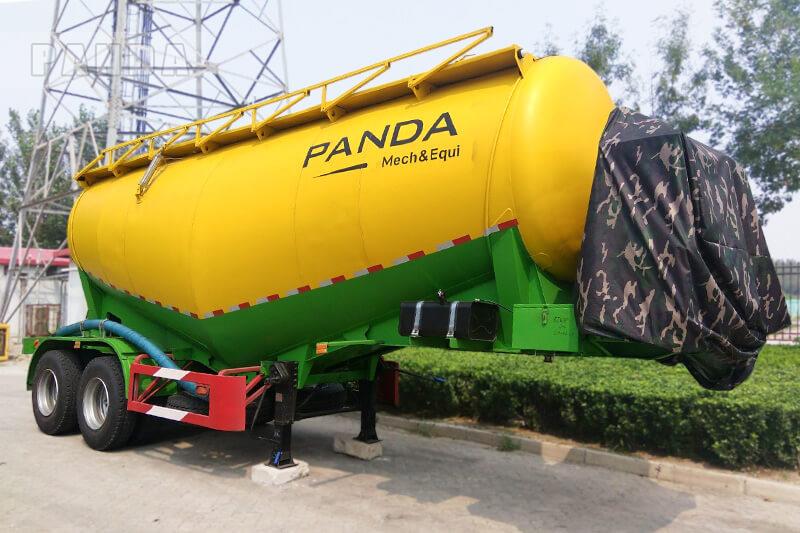 2 axle 30 ton cement bulker for sale in Ethiopia
"I remembered in 2012 when I ordered 3 cement tankers from Europe and Southeast Asia, my nightmare began. Some cement bulkers are quite cheap but have rough craftsmanship, you can find them on the welding seam. For so many times I have to strengthen it specially. What's worse, some cement trailers are born to be defective, the pipeline is leaking, the air cooling system malfunctions…it's hard to believe I spent so much money just for getting into trouble. " said our partner.
To avoid pitfalls, he tried many cement tanker trailers from different countries and companies, but few of them could provide cement bulk trailers with good quality and full services.
"You know, sometimes the spare parts were broken on the cement tanker trailer, and I contacted them for a solution, they just told me to 'hold on, we will come back to you later, then there is no 'come back ' any more. Then I drove all over the county, trying to buy a well-matched part."
2 axle 30 ton cement bulker trailer for sale in Ethiopia
"But things changed when I looked for manufacturers in China. I met you, Panda Mech, and you gave me two surprises. The first one is the cement tanker. It is a brand-new one. When I received your trailer, it could work instantly without any check and repair. "
"The second surprise is the cheap price and after-sale services. In 2019, the valve on the cement tanker needed a replacement. The cement tank trailer is 3 years old and I decided to deal with it alone. Coincidently, at the same time, I received a message from Panda for the callback. Hearing about it you sent me an original one without any hesitation, and just 15 days later, it arrived at my company… "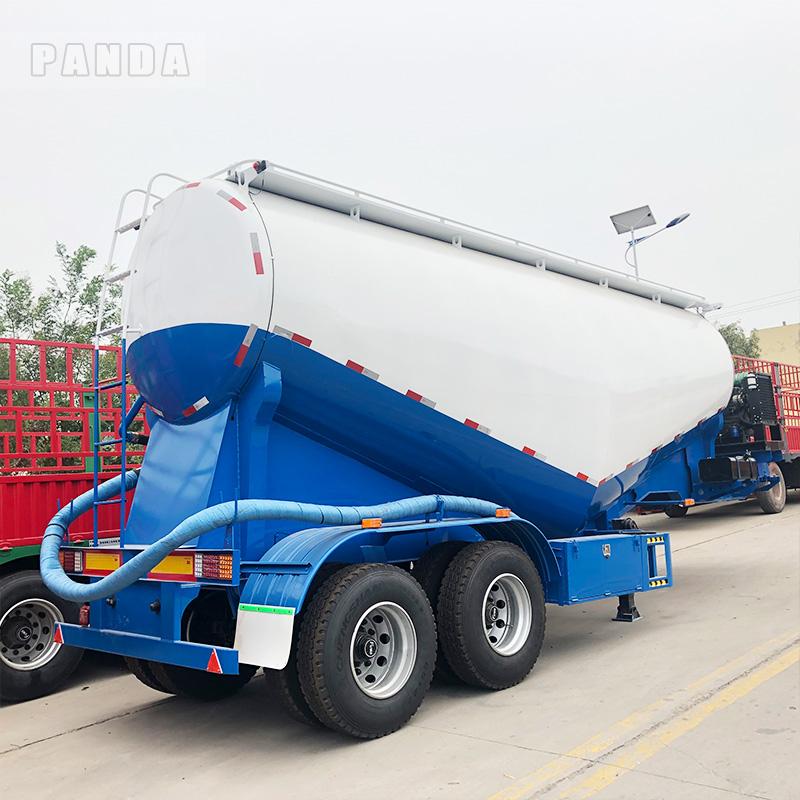 2 axle  30 ton cement tanker trailer for sale in Ethiopia
For Panda Mech, selling out cement trailers is never the business creed, but providing complete services is. 
From the manufacture to the final delivery, we will conduct 5 steps to provide the best quality and services, including a pre-sale negotiation, a 3D design, the 3-time check, a test run, and a care package. Our service team will also be online on 7/24, ready to provide training and solution for your transportation fleet.