An old friend from Côte d'Ivoire ordered a batch of cement bulkers last week to refresh his cement transportation team. Long before we set the cooperation, he was seeking an opportunity to upgrade his fleet: to build up a new business line of cement bulkers transportation. Since then, he started paying attention to the cement tankers in China (because the trailers here are famous for the cheap price and best quality), but few can complete the bulky orders in such a short time. Then introduced by his colleague, he found us and showed us an urgent purchasing plan. 
4 axle 60 ton cement trailers for sale
To save cost significantly, we negotiated the models, the tanker configuration, the loading speed, and even the transportation frequency in detail. Then the 4 axles 60 ton cement bulk trailers became the lucky dog. The manufacturing date was set for 6 months, and we guarantee a 2-year warranty for tankers' quality.
The delivery process went well. From then on, every year, he ordered different semi trailer models to expand his business. As it were, our semi-trailers witnessed his business's development.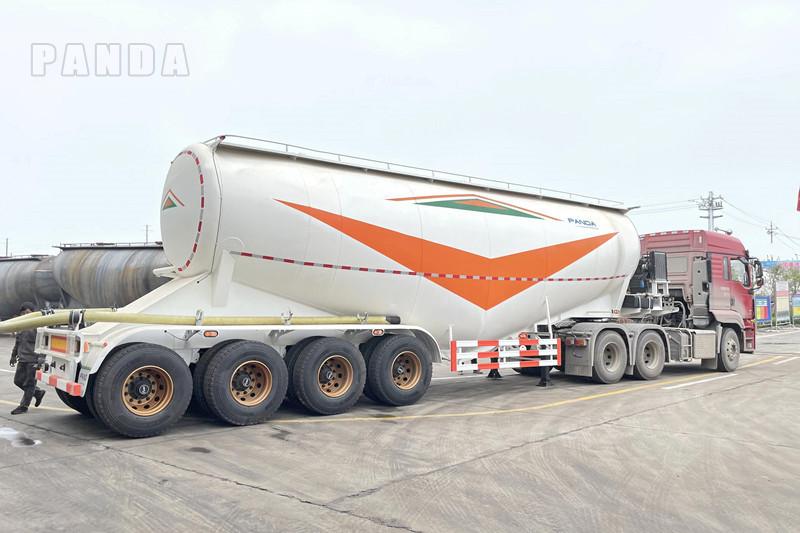 Once, he told us that they used to transport cement with bags and trucks. The disadvantages can be countless, and they hinder the company's development. After thorough calculation, to his surprise, buying cement bulker won't cost him too much and can help him gain more profit, which is a long-term investment.
Referring to this, there are 3 most prominent features of cement bulkers you cannot ignore before placing an order:
First, with sealed tankers and pipelines, the cement can be kept away from moisture; this dramatically decreases the loss rate, then a one-way journey would create more profit.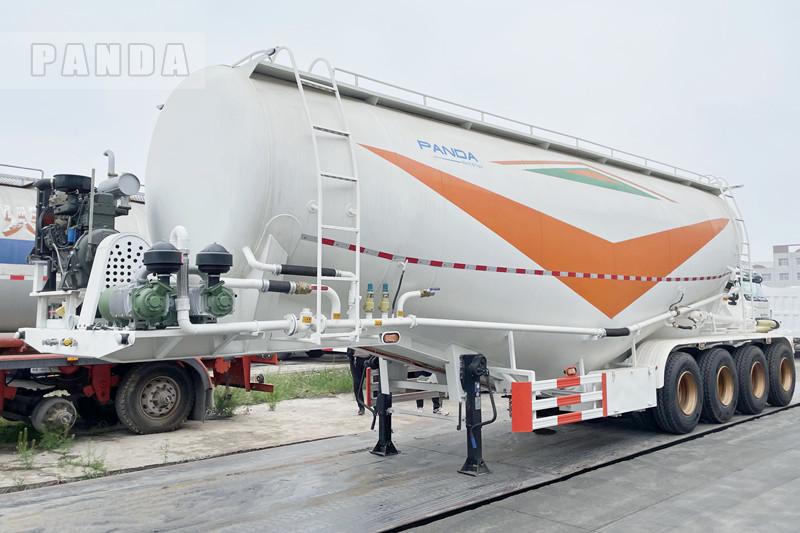 4 axis cement tankers for sale
Second, the automatic loading and unloading process is achieved by air pressure, so it has a stable working process, higher loading and unloading efficiency, and a safer operation process. Even though you don't need to hire laborers to carry it bag by bag, this also helps to save human costs. 
Finally, the way the cement bulkers transported keeps your factory from dust pollution. With the powder fully sealed, there will be no dust in your plant or your lung. Then you can save the labor protection appliances expand and protect your health from the higher level.