The customer found us on Alibaba and sent us an inquiry directly. He said he knew China Panda Mech already because most of the companies in UAE, which also use cement bulkers to transport, bought their satisfying tankers from us. When introduced by friends as well, he found our Alibaba shop.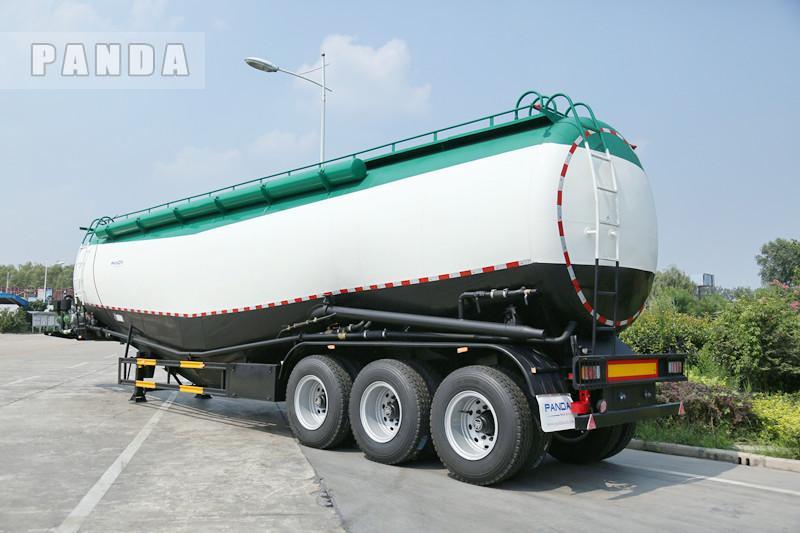 85 ton cement bulkers for sale in UAE
He worked for a big company in UAE, majoring in construction material transportation for over 20 years. He intended to buy 60 cement bulkers in total and produce them in batches so they could use the cement trailers as quickly as possible. According to their needs, we recommended the 85 tons cement tankers, which is the best choice considering the price and efficiency. 
85 Ton cement bulker trailers for sale in UAE
Generally speaking, the 85 tons truck bulker is the most popular in sales among all the other cement tankers. On one hand, unlike heavy-duty cement tankers such as the 120 tons, its capacity is moderate, which means it is cheaper in price, quicker in loading and unloading, easier to operate and has a better safety performance. On the other hand, it is one of our most mature cement bulkers with a whole R&D team and after-sale service team and equipped with a complete production line, we can guarantee the delivery time.
85 Ton cement bulker truck ready to transport
When comes to the specification, he choose the highest level on the spare parts, especially the was assigned to use the air suspension system because he doesn't want to waste money and time on frequent repair and maintenance. 
Apart from the suspension system, you can also choose the brand of axles, tires, and kingpins with a detachable design as you need. Our cement trailers can be customized from the load capacity to trailer dimension.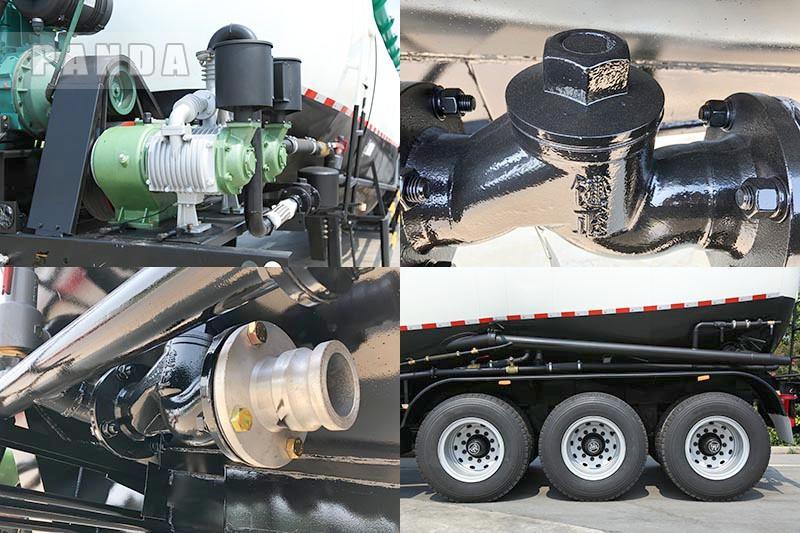 85 ton cement tanker trailer parts
Then quickly, the customers decided to buy all the 60 cement tankers from us and send us the deposit right now. The whole order will be completed in three equal lots. Now the first batch has been packed already, tomorrow morning will be set up in UAE. Hope our cement trailers will provide the best services to them.
85 ton cement bulker trucks sea transportation