Last week, a long-standing friend from Ethiopia purchased a series of cement bulkers, intending to modernize his cement transport operations. He had long been on the lookout for an opportunity to upgrade his fleet and expand into the cement bulker transportation business. His attention was drawn to Chinese cement tankers, known for their cost-effectiveness and quality, but few suppliers could meet his considerable demand within his tight timeframe. A colleague then introduced him to us, and he immediately shared his urgent purchase plan.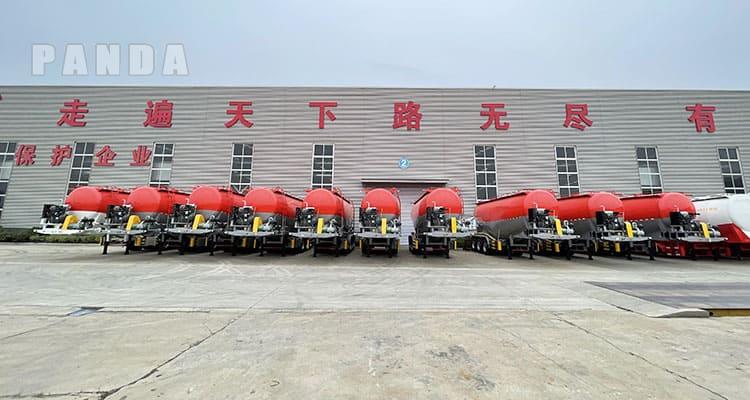 To ensure significant cost savings, we thoroughly discussed various aspects such as the bulker models, tanker configurations, loading speed, and transport frequency. Eventually, we settled on the 3 axles 50-ton cement bulk trailers. We agreed on a manufacturing timeline of six months and offered a 2-year warranty for the quality of the tankers.
The delivery process went smoothly, and since then, he has annually ordered various semi-trailer models to grow his business. In a sense, our semi-trailers have played a significant part in his business's evolution.
He once shared how they initially transported cement using bags and trucks, a method riddled with challenges that stalled the company's growth. After careful calculations, he found purchasing cement bulkers not only affordable but also more profitable in the long run.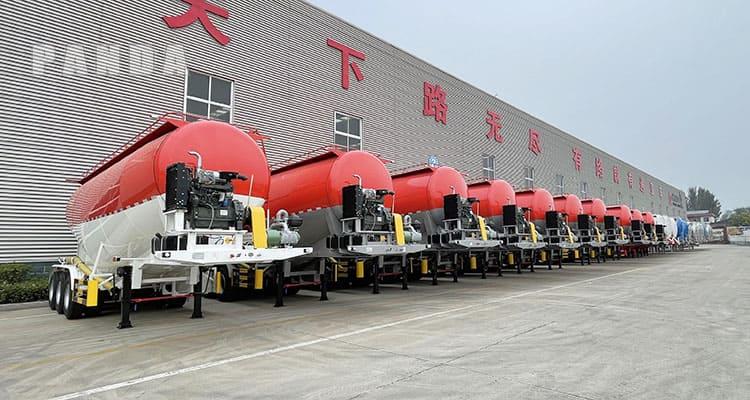 Before ordering, it's crucial to note three outstanding features of cement bulkers:
Firstly, the sealed tankers and pipelines protect the cement from moisture, drastically reducing loss rates and increasing profit per journey.
Secondly, the automatic loading and unloading process, powered by air pressure, provides a steady workflow, boosts efficiency, and ensures safer operations. This system eliminates the need for manual labor, thus reducing personnel costs.
Finally, transporting cement in bulkers can prevent dust pollution in your factory. The fully sealed system keeps the powder contained, reducing dust in your facility and your respiratory system. Consequently, you can save on protective equipment costs and safeguard your health more effectively.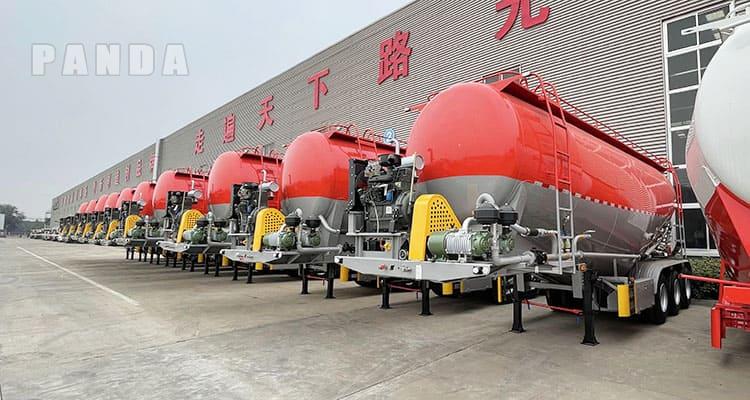 If you need to buy cement tanker trailers, or if you have any questions about cement tanker trailers, we welcome you to contact us at any time.