This customer came from Botswana, who has been engaged in fuel transportation for more than 25 years. In these years his company had obsoleted so many fuel tankers in Botswana, and this time he wants to buy a batch of high-quality fuel tanker trailers. So he asked after his friends and find our Panda Mech in China.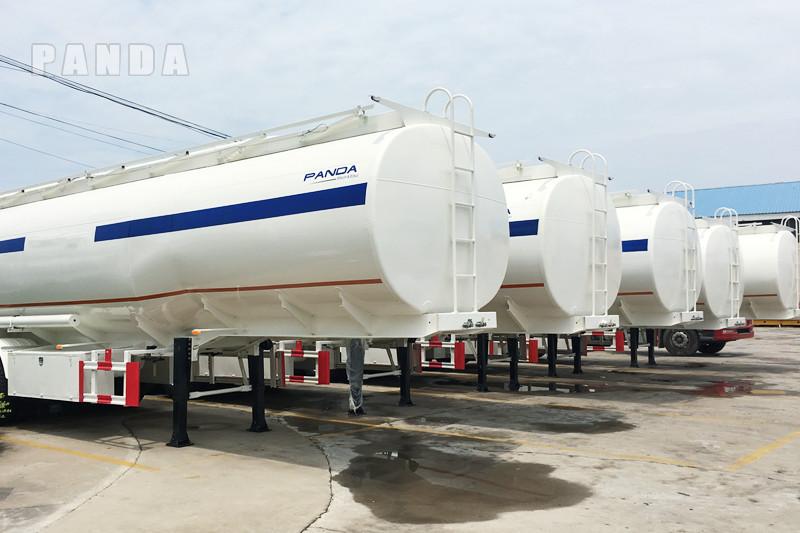 The 55 fuel tank trailers he wanted from us need to transport diesel and petroleum. The gross weight of the semi tankers should be firm and stable to deal with Botswana's terrible road conditions. So we advised him of our 45kl fuel tank trailer with 3 axles. The biggest feature of this model is the rational structure design. Compared to other 4 axles or 2 axles fuel tankers, the 3-axle design is more flexible to control and more stable to drive. Also, fewer axles, less cost, and better cheaper price. So to sum up, this model is a perfect economical fuel tanker, especially for those who need batch orders.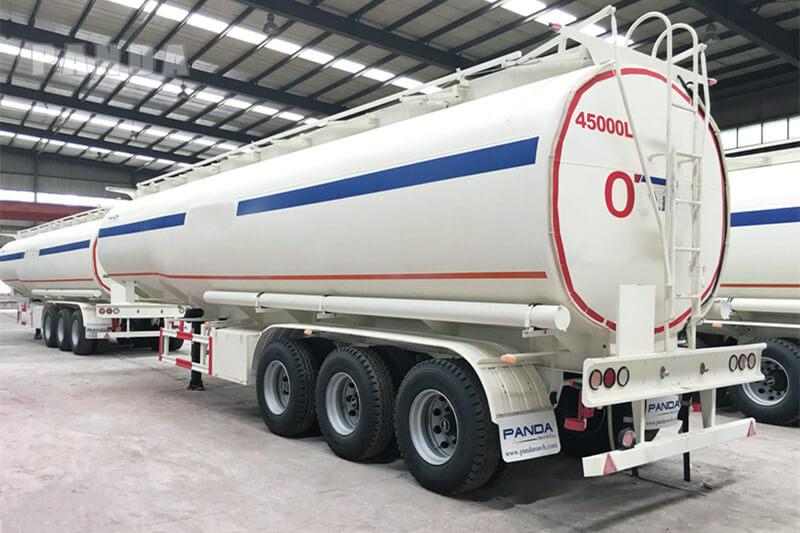 To strengthen the whole trailer bed, Panda Mech uses Hardox steel. This is a world-famous brand, which is famous for its tenacity when facing a great force of torsion or pressure. Under the flatbed, we have set a thick main beam and a row of cross beams to set a firm basis for the structure. Due to these double assurance, our fuel tank trailers can provide services for more than 7 years.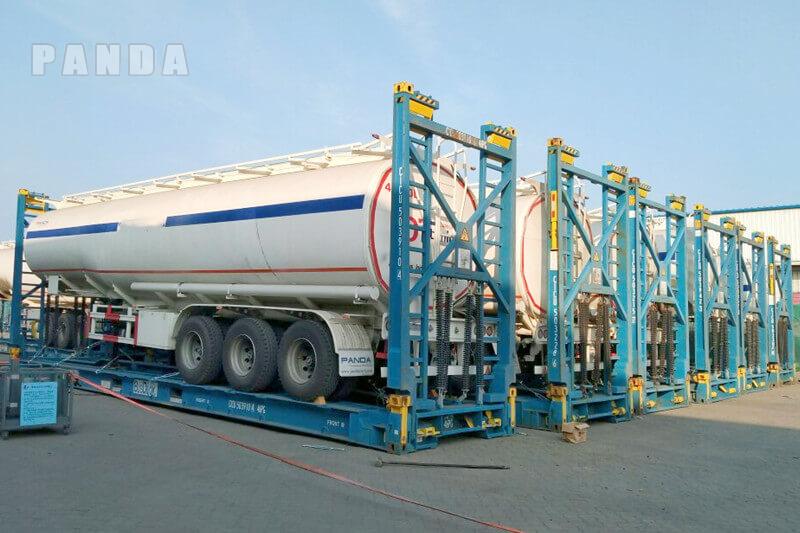 Our Botswanian friend is also a professional on a semi trailer, so when knowing our design, he was satisfied and placed the order at once. The 55 fuel tanker trailer had spent 3 months to manufacture. Now all the fuel tankers are ready to ship to Botswana, hope our products will give a helping hand to his work.