Our story began with a post on Facebook.
I shared tips for picking a suitable semis for yourself, then Ms. Ema, from Indonesia, asked: flatbed semi trailers and lowbed semi trailers, which one should I choose? (flatbed semi trailer VS lowbed trailer)
I directly sent her a message to know more details. She told me she is a purchasing specialist in an Indonesian company. She had checked many semi trailers in Europe, but the high price and freight charge dissatisfied her. When she heard that China is famous for its flatbed semi trailer manufacture and cheap price, she thought maybe she could take a chance.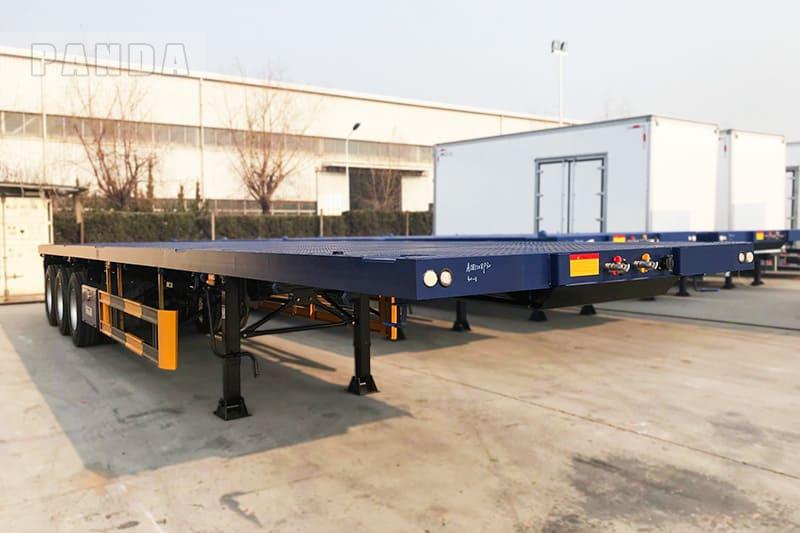 3 axle flatbed semi trailer for sale
However, Panda Mech is not only selling flatbed semi trailers but also provides the best services for every customer. 
First, we asked her about the cargo's dimensions, size, and weight. Then she showed us some rough and muddy road pictures of the route and road conditions. Finally, we helped search the Indonesia policies to make sure whether there are restrictions on the cargo height. Fortunately, nothing special. Finally, we talked about her budget. 
With overall consideration, we recommended the 3 axle flatbed semi trailer. It is a hot sale in both our list and Indonesia and can fully meet her needs with lower cost and higher performance. Luckily for her, the orders can be put into production right now to join in the ready-made production period, which means we will deliver them quicker than usual.
Many companies in Indonesia have established long-term cooperation with us for various semi trailer models such as flatbed semi trailers, chassis semi trailers, cement tankers, drop side trailers, etc.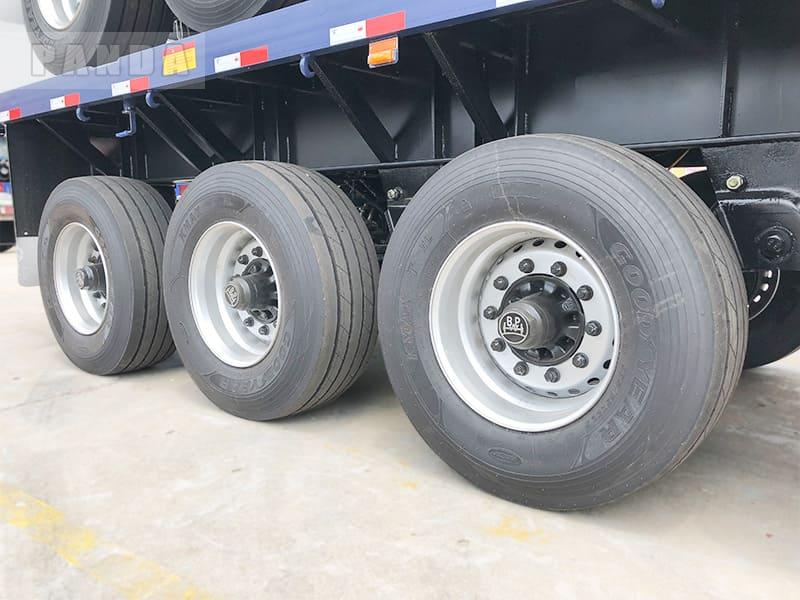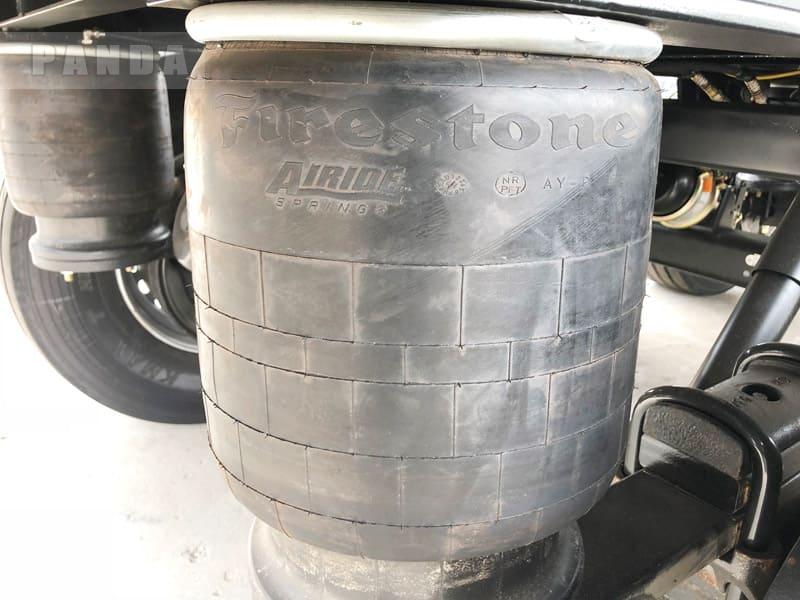 The bed's height is the most significant difference between a flatbed semi trailer and a lowbed semi trailer. As we can know from their names, the lowbed semi trailer (also called lowboy semi trailers) is lower in size, its middle section may be only 24 inches. In some places, there are strict policies that restrict cargo height. In this way, if you want to carry more or more oversized loads at one time, the lowboy semi trailer's structure can transport cargo as tall as 12 feet and is usually used for heavier and larger loads like bulldozers and industrial equipment.
4 axle lowbed trailers for sale
However, if your budget is limited and with no height limitation, the flatbed semi trailer can be a better choice (Yes, the lowboy price is much higher than the ordinary flatbed semi trailer). Same as the lowboy semi trailer, it can also carry heavy and indelicate equipment or machines. It is widely used in the transportation industry. Compared to a lowboy semi trailer, this model is higher in chassis, so it's versatile in dealing with uneven roads. Also, it is cheaper to save your cost. If your budget is not enough, the flatbed semi trailer can also support you to have a bulk order.