We require a higher effective load while less dead weight seems strict and unreasonable. But with Hardox steel, Panda can both reduce the weight of the tanker trailer and increase load capacity.
The customer from the Gambia was looking for a manufacturer in China who can produce semi trailers with such materials at a cheaper price. So when he found Panda Mech, he immediately contacted us and was eager to know this high-tensile steel's advantages. He planned to build a 11500mm diesel tanker trailer with an increased load capacity of 100kg while keeping the dead weight still.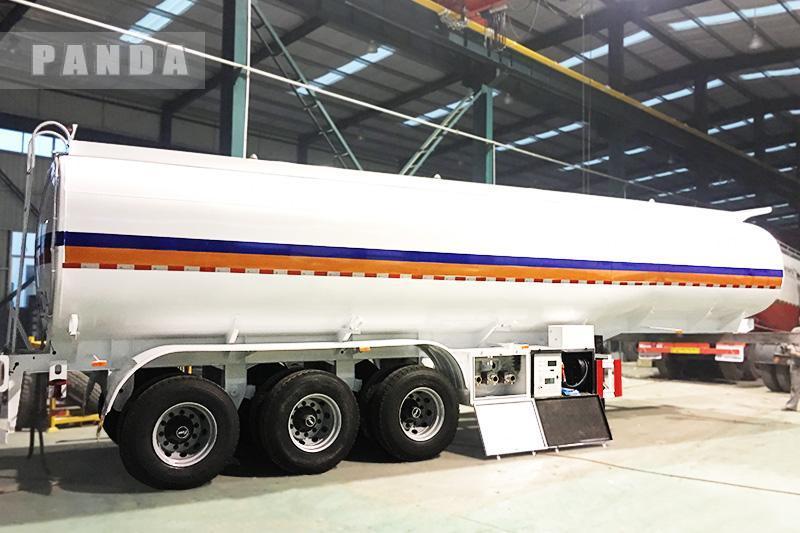 45 kl Diesel Tanker Trailer for sale Gambia
Hardox is always famous for higher tension and durability, which pave the road for manufacturing lighter fuel tankers. We give 45kl volume to improve transportation efficiency in this fuel tanker trailer.
According to the requirement from Gambia's customer, to lessen the dead weight, Panda applies 3 axles to guarantee driving efficiency while keeping the fuel tanker nimble. Also, the Gambia customer chose the air suspension system to improve the damping ability, which also helps the fuel tanker trailer to reduce wearing and longer the service life.
Apart from the material, Panda offers pre-sales customization and after-sales training services.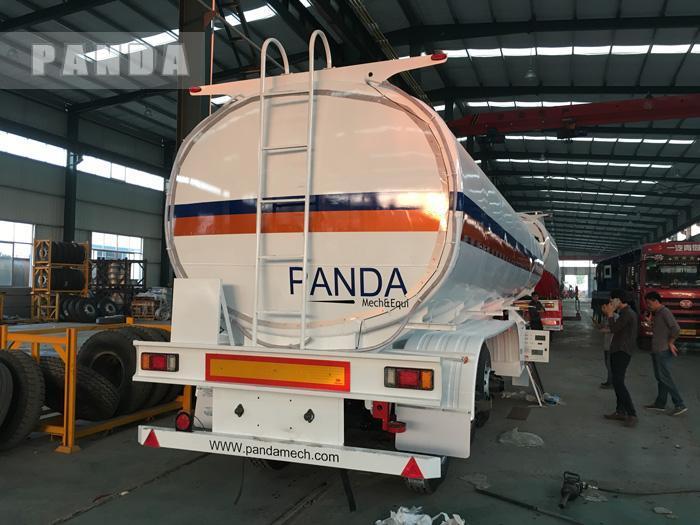 45,000 liters tanker trailers for sale in Gambia
1. Professional guidance before purchasing
Tell us your requirements and we will give you a thorough configuration sheet. The engineering team is of 20-year experience in designing the most durable fuel tankers. Every step will be planned carefully from the materials to the trailer bed structure.
2. Full after-sale services
Panda is equipped with an entire after-sale service team. No matter the questions about using or problems with spare parts, you can contact us on 7/24 to get the fastest response and solutions.
3. Customization for all the semi trailers.
Not only the fuel tanker trailer but also the flatbed, the container chassis, and the flour tanker…we can customize both the dimension and the loading capacity according to your needs. Also, there are numerous spare parts to help you choose from. You can always find the best semi trailers in Panda.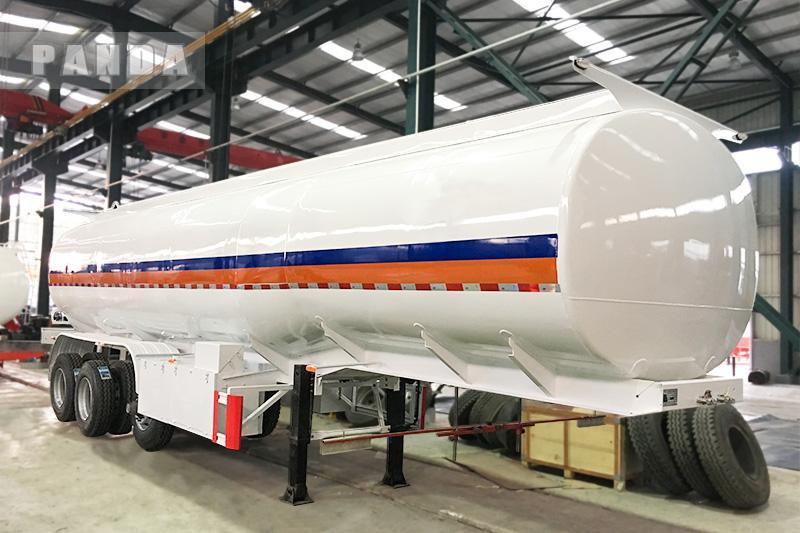 45kl gasoline tank trailer for sale in Gambia
In the past 20 years, Panda has been focusing on fuel tanker design and manufacturing. Since 2010, we have been applying the Hardox steel on both the trailer's bed and the tanker itself. We are devoted to producing the most reliable semi trailers for all kinds of industries around the world.