Sideloader, which is also called a side lifter or self-loading trailer, is a widely-used semi trailer for container or cargo loading and unloading cost-effectively. It can safely handle the containers to other trailers or from the trailers to the ground. The rational design of a side loader can operate with less manpower and other machinery or equipment, helping the owner to save more cost and time.
When selecting the side lifter, we usually need to consider 4 factors: the application range, the loading capacity, the dimension, and the quality. Today let's discover el 10 best side lifter manufacturers in 2022, hope this article will give you some practical advice.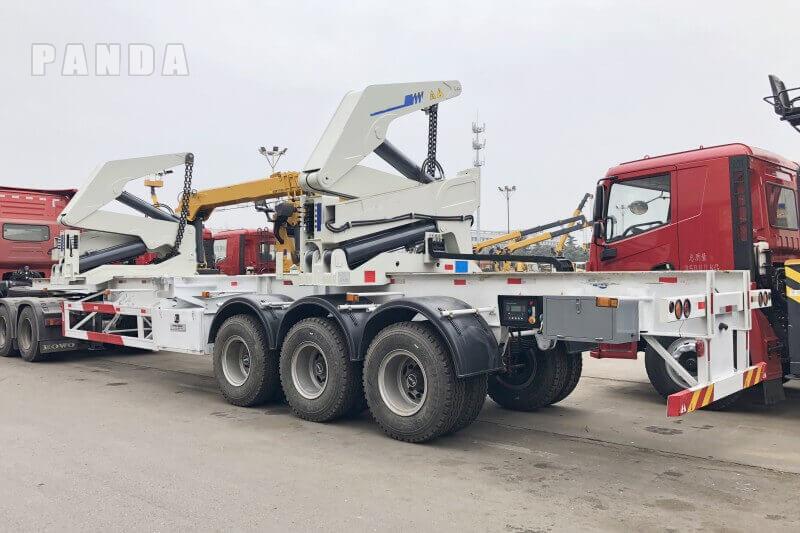 1. Panda Mech sidelifter
Panda Mech is a comprehensive semi trailer manufacturer that is famous for cement tankers, flatbed trailers and side lifters (or side loaders). Here you will find the side loaders with loading capacities from 20 tons to 50 tons, and dealing with containers of 20 feet or 40 feet.
The reason fo choosing Panda Mech is the best quality among all the semi trailer's manufacturers. It always applies high-tensile steel for both the lifting arms and the trailer's bed. The axles are from a world-famous brand: the BPW or the FUWA axle. It had longer service life and can provide a stable driving experience, which can greatly improve safety.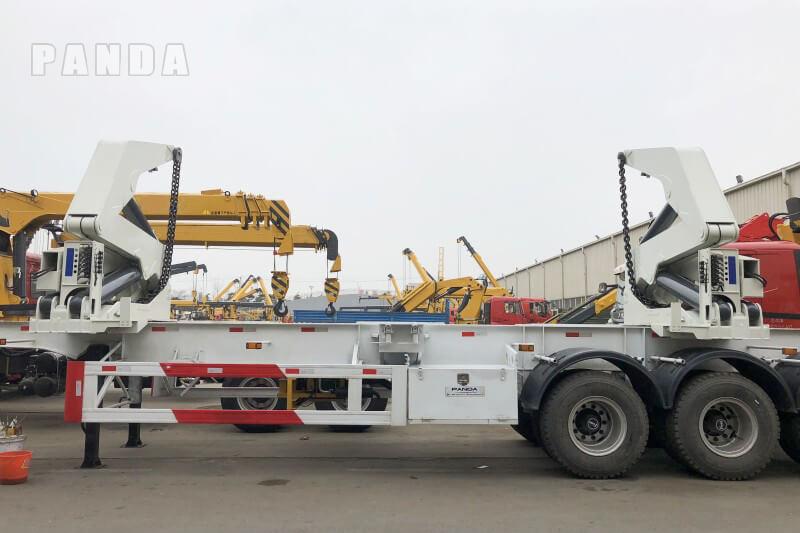 Obtenga un presupuesto instantáneo
2. Hammarlift
Hammarlift is a Sweden side lifter brand that focuses on side loader manufacture only. On the website, you can find various models with outstanding features. The products include 4 types: the 9 kinds of side lifters, the special models, the accessories, and the used equipment. Also, the Hammarlift provides customization services, you can order your side lifter according to your specific needs.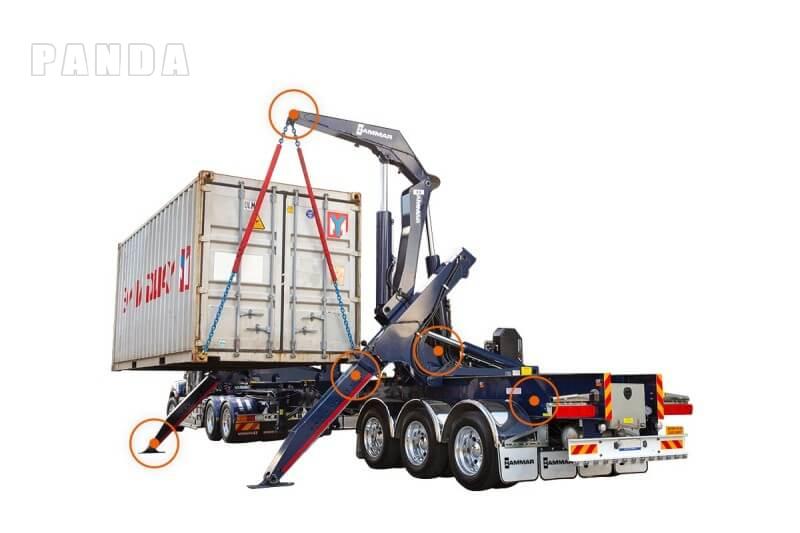 Obtenga un presupuesto instantáneo
3. GT
Semitrailer
GTU Semitrailer is a Turkey manufacturer with comprehensive production ability for various types of semi trailers, but it also provides side loaders for the customers. The side lifter in GT can handle containers in el dimension of 20, 30, y 40 feet, with a loading capacity de up to 45 tons. Same as other manufacturers, the spare parts can also be customized. You can choose single or double type, air or mechanical suspension, BPW, SAF or Certificated Turkish axles, y even steel rims or aluminum rims. 
Obtenga un presupuesto instantáneo
4. Steelbro
Steelbro is a manufacturer that focuses on side loaders only. It has 4 types of side lifters. Classified as the loading capacity, it has light models like the 12 tons and the 36 tons of lightweight and also has 36 or 45 tons. In addition, you will find special models: the bridge leg side lifters and the truck mount side loader. All of these provide a wide range of products and help you to finish your work efficiently.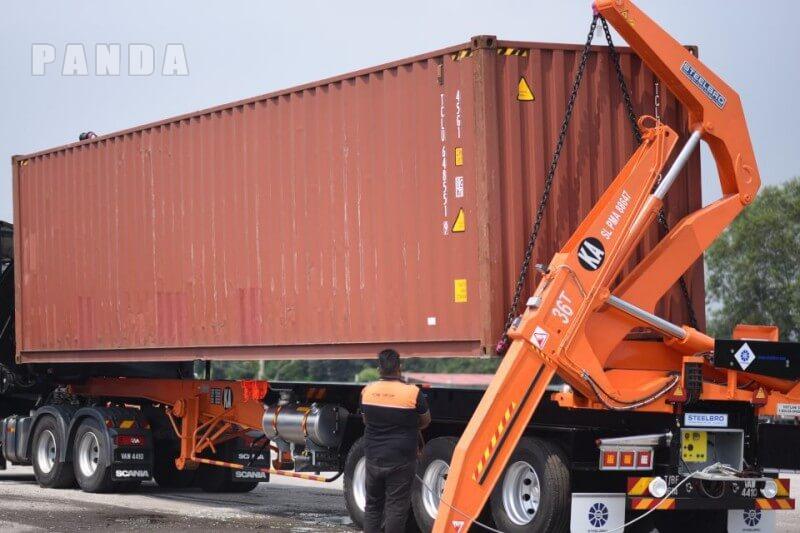 Obtenga un presupuesto instantáneo
5. STU Trailer
STU Trailer is a comprehensive company that manufactures many kinds of semi trailers. The side loader here is mainly classified into 2 kinds: the 2*20 feet or 1*40 feet side lifter and the extendable 40 to 45 container side lifter. The biggest advantage of STU is the abundant choices of spare parts and specifications. For steel materials, there are S690QL or Strenx® 700MC Steel Grades, they are usually used for side lifters that son required to have lower weight. 
Generally speaking, the STU side lifters can bear loading from 9 tons to 14 tons, with single–tire or double–type options available. Also, they can add a gooseneck for your special needs. So it can be a good choice for customers who need customization services. 
Obtenga un presupuesto instantáneo
6. Gurlesen sidelifter
There are 3 types of semi trailers in Gurlesen: the 2 axle side loader, the 3 axle side loader, and the 4–axle side loader. Different axle specifications is corresponding to 27kg, 35kg, and 43kg. The maximum loading capacity is 50 tons and this is usually for special needs. 
The Gurlesen's trailer is made of advanced techniques. In case of facing overload, the chassis has been produced with gas metal arc welding of highly resistant steel. The material quality standard is ST 52. The Sidelifter container trailer chassis is suitable for ADR.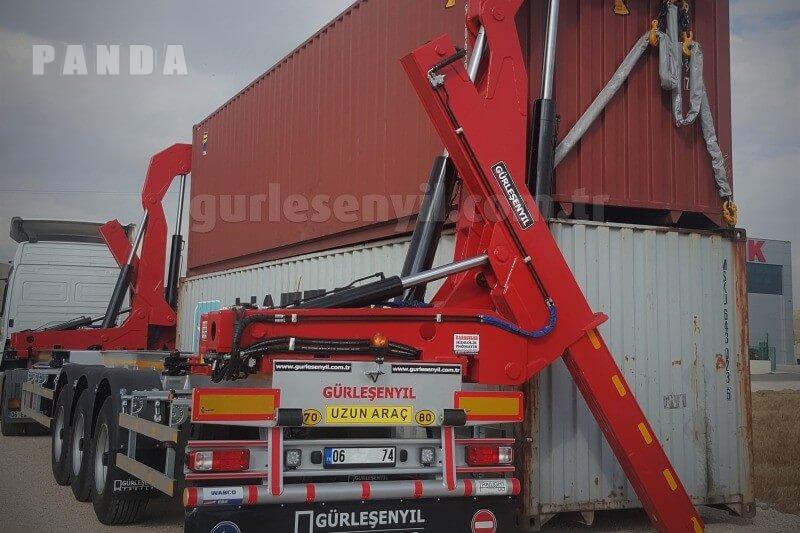 Obtenga un presupuesto instantáneo
7. Baf
Trailer
Baff Trailer is a famous semi trailer brand of cement tanker and side loader. The side lifters in el Baff trailer can carry 20", 30", 40", and 45" containers and can be installed with el remote control system. 
According to the reviews from the transportation companies, Baff Trailer's side loaders have good quality and driving experience. The side lifters are designed as 120/12mm bottom or top flat steel and a 5 mm hub plate with high resistance, this helps to stabilize the driving process and prolong the service life.
Also, it can provide customization services for customers. You can change the suspension, brand of axles, y checkered plates according to your needs.
Obtenga un presupuesto instantáneo
8. Femmerr
If you are looking for side loaders only lightweight and heavy–duty, then Femmerr will be a good choice. It only has 2 series– the lightweight model and the heavy-duty type. 
Both the two models are made of 700MC SSAB Brand, in compliance with Standard ISO 1726-2 and ISO 1726. The lightweight side lifter is of 36 tons of capacity with a remote control system. It can handle 20 to 45 feet containers handling with high efficiency. The heavy-duty side loader is of 44 tons of capacity, which can handle 20 to 45 ft containers. The same as the lightweight, it can also have a remote control system to facilitate your operation.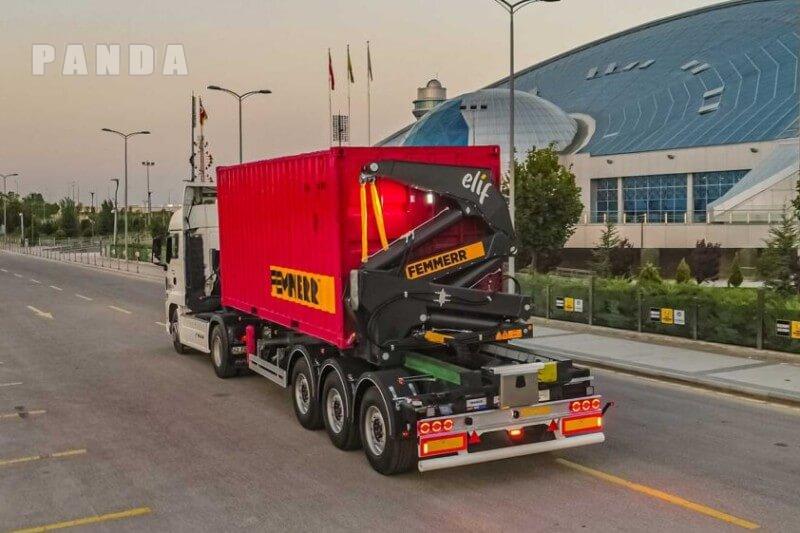 Obtenga un presupuesto instantáneo
9. The Drake Group
In Drake Group you can find two categories of the side loader– the swing lift and the box loader. 
The swing lift is used to transfer goods between trailers or from trailers to the ground. It has 35 tons lifting capacity. Due to the independent legs, the side lifters are more stable than the ordinary ones and had fast transfer speeds to greatly improve your working efficiency.
The box loader is also designed for handling 35 tons containers, including 1 x 20′ / 1 x 40′ / 2 x 20′ container (includes container links for 2 x 20′ lifting). It uses high tensile steel–grade QT 700 plate, and stabilizer support legs with hydraulic positioning. All in all, if you need a special side loader, the Drake Group is a good choice.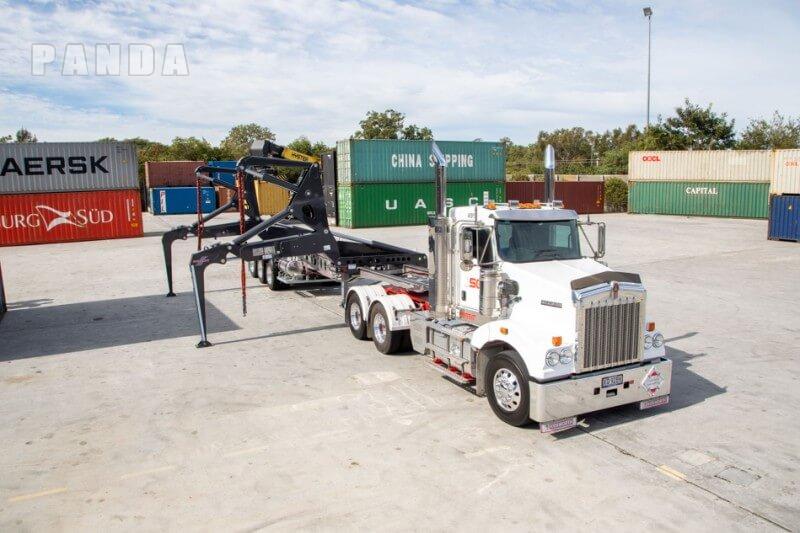 Obtenga un presupuesto instantáneo
10. CN
This company includes 4 lists of products and el side loader is one of the most famous ones. The models of side lifters are versatile, covering the loading capacity from 37 tons to 55 tons of 20ft or 40 ft containers. 
Normalmente, the side loaders in here are 3 axles, this makes the trailer flexible and stable enough to operate. You can choose the tire models, the interlock type, and the kingpin according to your requirements, which is convenient to select your perfect side lifter.