One client placed an order for a 3units low bed trailer in 2018. This is the first order to start our long cooperation.
The client wants a 2-line four axles low bed trailer to transport his big machines. This one¡¯s loading capacity is 60tons. We have visited the customer to communicate more about his demands for this client. By communicating with our technical staff and sales person, he fully felt that we are a highly professional company, and our understanding of the product provided the customer with some feasible suggestions for the lowbed.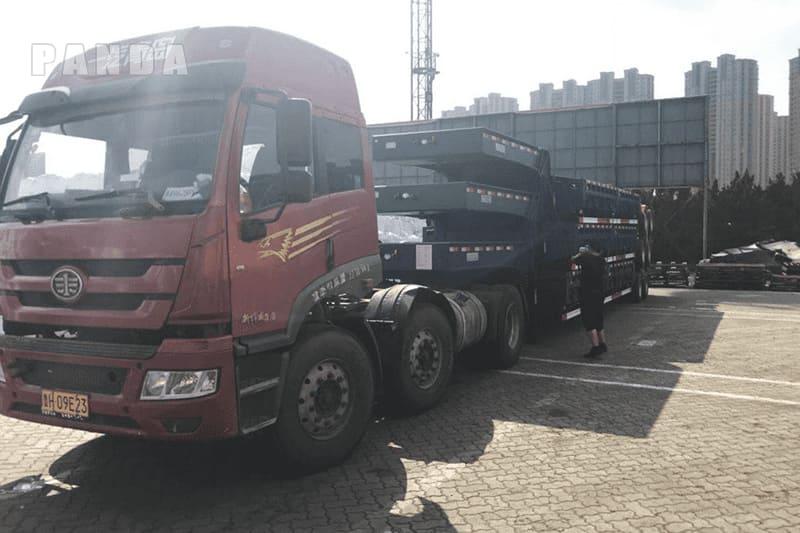 After 35days production, the lowbed trailers were finished. And our client went to our factory to inspect the trailers also. After getting the client's recognition of the quality, we book a ship and deliver the lowbed trailers to the client's country.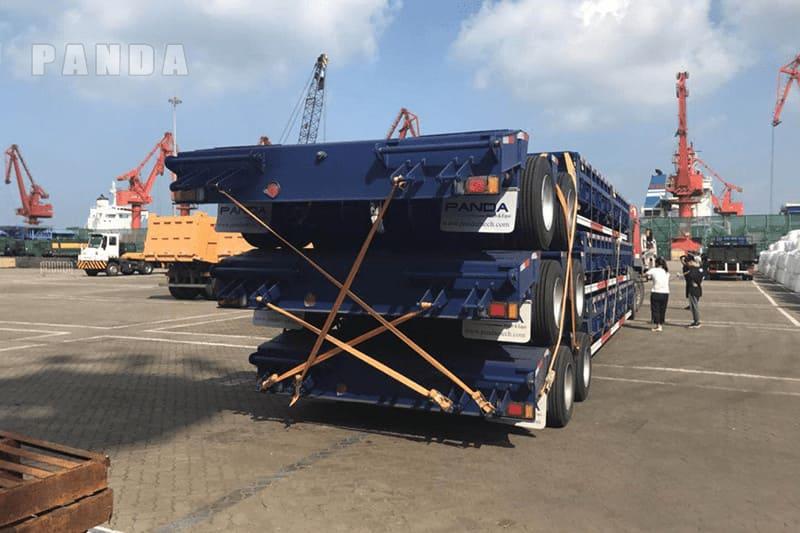 And this is not the end of this order. After the low flatbed arrived at the client's site, the client was very happy to tell us that the trailers were working very well. And said that this order would be the beginning of our cooperation.